Solar Power
for e-bikes. 
Anywhere.
Affordable solar power for e-bikes and e-scooters wherever you need it.
Easy install – no groundworks
Free energy, no tariffs 
Power your e-bikes and scooters anywhere, with the UK's easiest, off-grid, solar charging solution.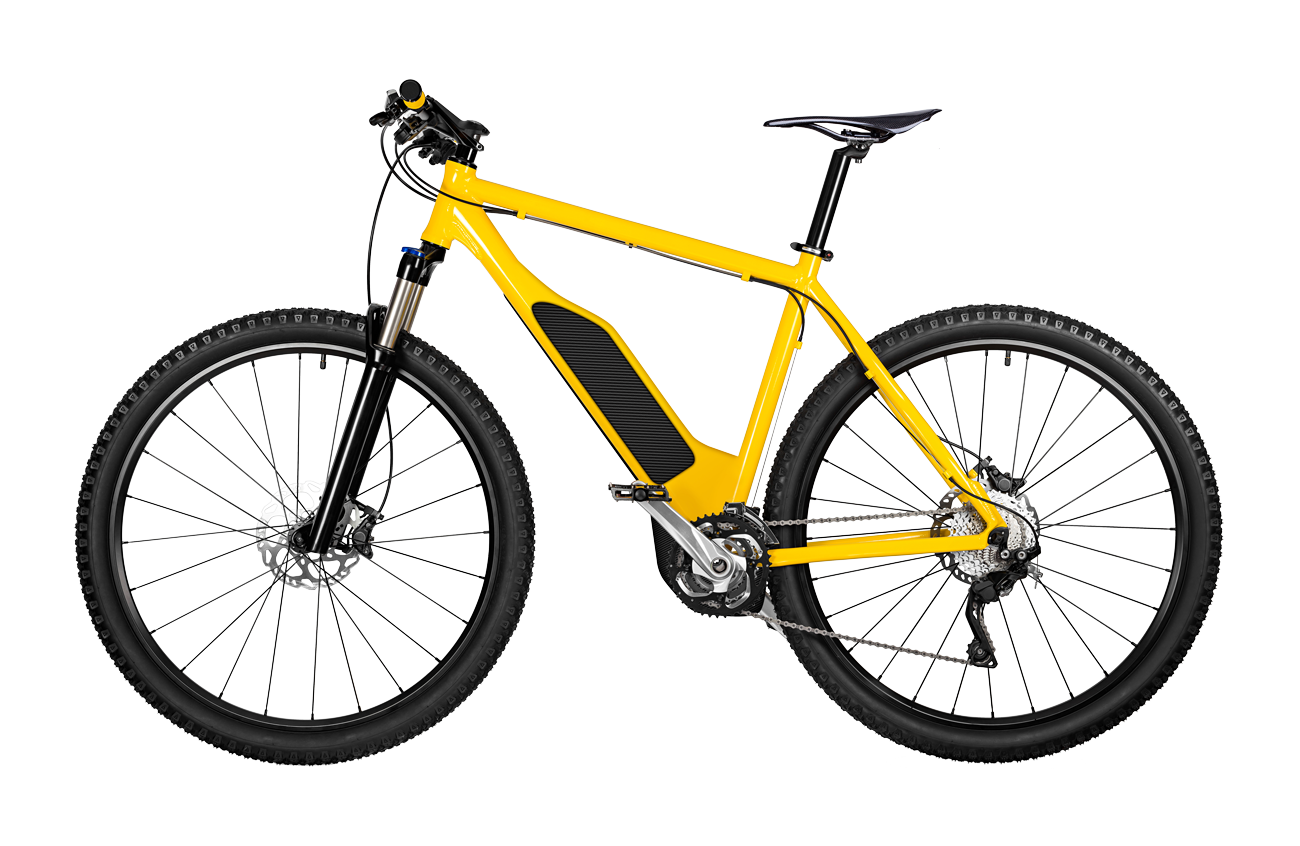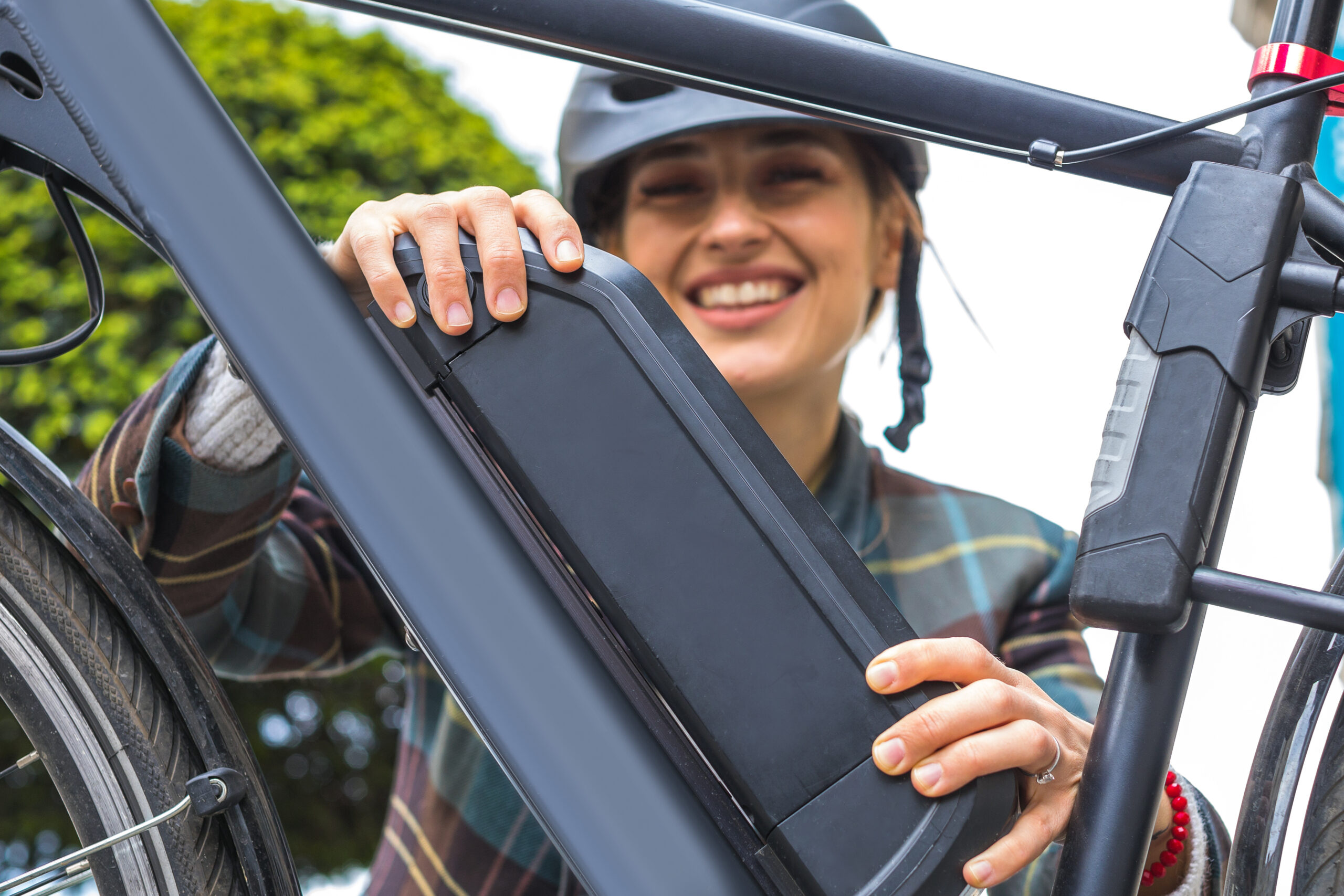 We're the solar specialists who cycle. We help organisations meet CO2 emission targets with solar power for e-bikes.
Helping you meet your green plan targets with:
Free guidance on off-grid solar
Calculate CO2 Savings
Advice on electric bike models
Cost effective maintenance plans
Ongoing Support & Upgrades
Solar Power for e-bikes. Which brands?
Extensively tested with all leading e-bike brands, including:
Solarcycle develops, and installs scalable, off-grid, e-bike, and e-scooter solar charging stations to help organisations achieve their sustainability, transport, and employee well-being goals.
New to e-bikes?
Do you want to understand how many Ebikes you need, how far they'll go and what it costs? Would you like to try one first? Ask an expert, request a datasheet or take a Feasibility Survey >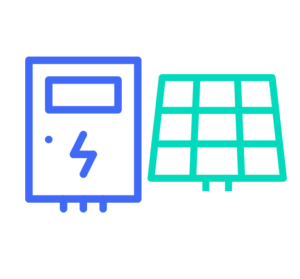 How 'off-grid' benefits you ...
Our Solar e-bike chargers go anywhere you choose. Using our solar-in-a-box solution, no trenchwork is needed. Up and running in one day with one single price. Get in touch >
As cyclists, we care that your scheme succeeds and CO2 targets are met. Our friendly comms team are here to help you spread the word. Check out our news and press >
"E-Bikes solve traffic, health and economic challenges of today, with the energy of tomorrow."
Free up local roads from traffic
Free up car parking spaces
Reduce CO2 for the organisation
Promote health benefits of cycling
Hit Green Plan Targets
Enjoy tariff free energy
 

MADE FOR UK
"The Solarcycle charging station has been rigorously tested for UK seasons and average commuting distances. It's seriously easy to setup – and the feel good factor of free green energy is almost instant and unmatchable."
Planning an E-bike Scheme?
Use our Business Case Kit packed with the latest facts and tools to help you build an internal brief or apply for funding.
Hospitals need to remain functional 24hrs a day. Digging up roads to install mains electric charging is costly, disruptive and hinders any Green Plans.
Solarcycle solved this challenge with an off-grid e-bike charging scheme. Staff at the hospital get access to free energy. It free's up traffic, parking and free to charge for staff who choose carbonless commuting.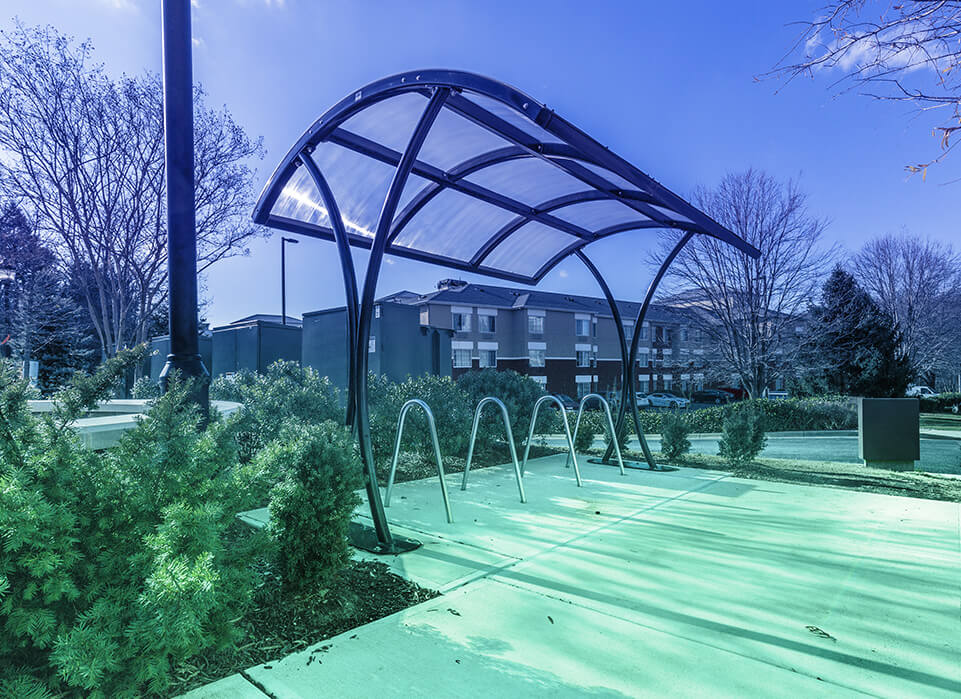 Our Business Case Kit contains tools to use as part of your briefing application for funding. Within it, you'll receive:
Business CO2 Calculator
Infographic Poster
E-bike charging comparison table
SolarPoint Datasheet with pricing
Library of Photography to use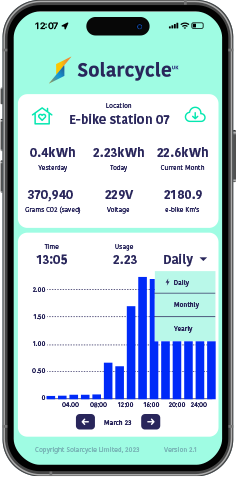 You can build a better Business Case for Solar-Powered E-bike Charging with our FREE Calculator, Infographic Poster, Comparison Table, Datasheet and photos.
E-bike Adoption: Ideas For How Employers Can Promote Internally
We have answered your most frequent questions below. You won't be the first to ask these or other questions, so please email us at info@solarcycle.uk with anything we might have missed.
Can it charge any brand of Ebike?
Yes. It's completely Universal. Any road legal UK e-bike can safely be charged. The plug that comes with your e-bike is enclosed in our locking cabinet which you, the admnistrator holds the key for. Easy to change to any brand of charger, any time. Tested with all modern e-bike brands.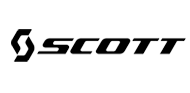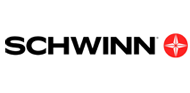 .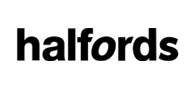 and many more …
How many Electric bikes can I charge?
Without getting technical it depends on your bikes and the types of journeys they perform as well as sunlight. In normal conditions our system will charge 10x UK road-legal e-bikes per day from 20%-80%, providing approximately 150 miles of carbonless travel. This suits average commuter journeys with plenty of contingency.
How long does charging take?
Most standard UK legal spec e-bikes take between 3 and 5 hours to charge fully at home or on our stations. Our system is identical to the  mains power in this respect.
Does it work in the UK?
Eveyone's favourite question. We have over specified the system to generate more than the minimum level of energy required. Even in winter, with fewer sunny days and shorter daylight hours, because the number of journeys diminishes it equals out. UV rays whch we can capture and convert. There are usually enough of these over a 7-day period to match the amount of cycle usage needed in each season.
How long does installation take?
The only installation needed is bolting the posts to the ground and connecting them to your SolarcycleUK station. A maintenace team can complete this within 4 hours.